| | | |
| --- | --- | --- |
| " | You must move heavy supplies and weapons through the Brandenburg Gate. The transports must be defended from enemy attack. | " |
| | | |
The Brandenburg Gate is the stage of the fourteenth mission in the BattleTanx: Global Assault campaign. Griffin and Madison discover that Cassandra was behind the plague that brought on the Apocalypse, in order to kill off all women who did not posses The Edge. Realizing she needs Brandon for the next phase in her plan, the two set out to Berlin with the rescued scientists to find their son.
Prelude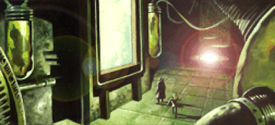 Madison
"Look at these computer displays! Cassandra was the one that created the plague! But why?"
Griffin
"I think I understand. She must believe that the Edge is the future of humanity. Her virus brought out the latent Edge powers in women. And it eliminated any women who didn't have the Edge."
Madison
"Oh no! She must need Brandon for the next step in her plan! We need to take the scientists we rescued to Berlin, so they can examine Brandon once we find him."
Walkthrough

To be Added
Ad blocker interference detected!
Wikia is a free-to-use site that makes money from advertising. We have a modified experience for viewers using ad blockers

Wikia is not accessible if you've made further modifications. Remove the custom ad blocker rule(s) and the page will load as expected.