| | | |
| --- | --- | --- |
| " | You must form a new army in Europe. Rescue the Iron Maidens gang - they have been imprisoned by the Crimson Guard. | " |
| | | |
The Houses of Parliament are the stage of the eighth mission in the BattleTanx: Global Assault campaign. After the Shadow Ops and their Annihilator are destroyed, Cassandra flees with Brandon to Europe. Griffin and Madison make the necessary preparations and follow her across the Atlantic. They must now assemble a new team by rescuing the Iron Maidens from the clutches of the Crimson Guard.
Prelude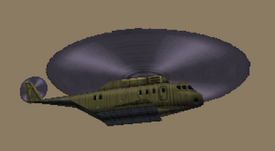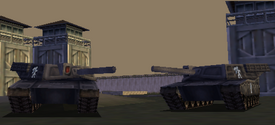 Griffin
"Don't shoot! Brandon's on that chopper!"
Madison
"Cassandra has to be heading to Europe. There's no place left for her in America."
Griffin
"We'll have to put together an amphibious force and cross the Atlantic."
Madison
"It's worth anything we have to do to get Brandon back."
Griffin
"I'll order some of our forces back West to liberate San Francisco while we're in Europe."


Walkthrough

To be Added
Ad blocker interference detected!
Wikia is a free-to-use site that makes money from advertising. We have a modified experience for viewers using ad blockers

Wikia is not accessible if you've made further modifications. Remove the custom ad blocker rule(s) and the page will load as expected.